SARAH O'BRECHT
Actor. Dancer. Singer. Writer.
The Newfipino.
Sarah is a Canadian actor, dancer and singer, eh, based in Toronto. She was born and raised on the East Coast of Canada in Saint John, New Brunswick, to a Newfie dad and Filipino mom. (Sarah is the palest Half-Asian you will ever meet. Just ask her Lola.) She attended Deerfield Academy in Massachusetts, Broadway Dance Center, American Theater Dance and CAP21 in New York City before graduating a Dean's Scholar from the University of New Brunswick with a BA Honours in English and French and a BEd. in Secondary Education.
When she graduated, she realized that she wasn't done with performing and moved to Toronto to pursue a career in musical theatre. Since then, she has played Belinda in Johnny Belinda for Smile Theatre and appeared in Guys and Dolls at the Segal Centre in Montreal, Chicago at Stage West Calgary (Mona, Roxie cover), and in the Charlottetown Festival in the Canadian classic Anne of Green Gables (Sarah's childhood dream. Seriously.), Alice Through the Looking Glass and as Ali in Mamma Mia! In 2017, she made her small screen debut on Good Witch for the Hallmark Channel and also made her voiceover debut, as the voice of Bell's Back to School campaign. In 2018, she appeared in Neptune Theatre's production of Mamma Mia, where she understudied Donna and ended up playing the role 4 1/2 times. In the past year, she appeared in Jersey Boys at Stage West Calgary, returned to Neptune Theatre to play Belinda Blair in the hilarious farce Noises Off, and played Margaret Harding in Atlantic Repertory Company's inaugural production of No Man is an Island, written by Thomas Hodd and directed by Natasha MacLellan. She also made her debut on the other side of the table this year, as the Assistant Director of Beauty and the Beast at the Globe Theatre in Regina!
When she's not performing, Sarah can be found improvising, dancing at Metro Movement, working on several writing projects for stage and screen, and teaching dance, acting, and ESL to students of all ages. She is thrilled to be part of the incredible arts community in Canada!
For the past year, Sarah has been mentored by the incredible Canadian actor and director Sheila McCarthy! As the final project for the mentorship, Sarah is writing and starring in a short film called Good With Her, directed by Sheila! The project shoots in August 2019, and is scheduled to release in December. You can catch her on stage this fall in Theatre New Brunswick's production of 1979 - read on below for more upcoming fun!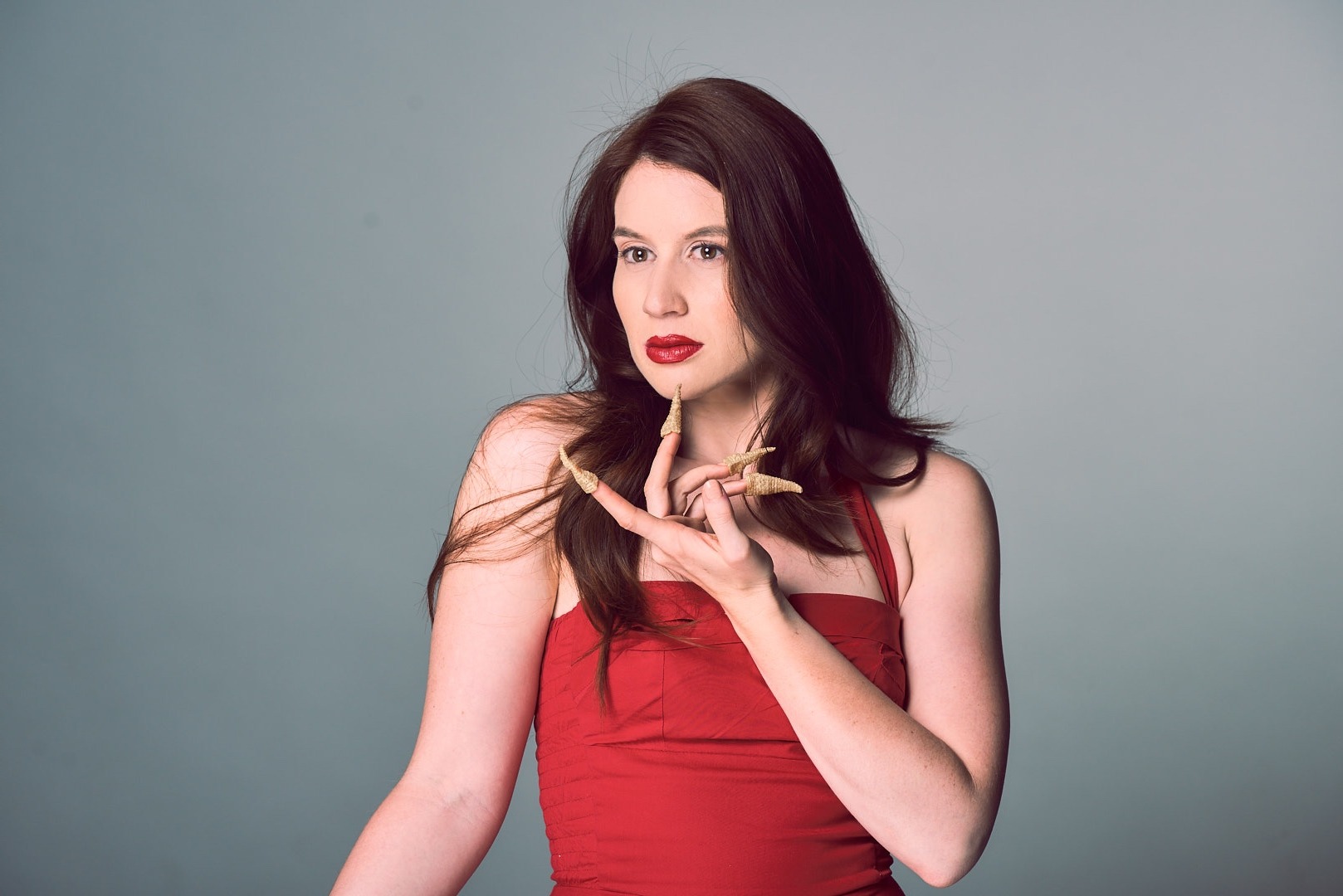 mom? Is that you?
This August, Sarah is shooting a short film that she wrote called Good With Her, directed by Sheila McCarthy. The comedic film is based on a true story about a young Filipino mom, who struggles to keep her cool in the face of blatant ignorance when her biracial daughter "passes" as white. Hmm… sound familiar? The twist is that Sarah will be playing the ignorant mom Angela, opposite Alia Rasul, who'll be playing Rolyne!
All Smiles
Sarah is thrilled to be returning to Smile Theatre - the place where she played her first professional lead role of Belinda in Johnny Belinda. This fall, she will be the Assistant Director and Assistant Choreographer of Lucy Maud and Anne, written and directed by Jim Betts and choreographed by Robert Allan. She is so happy to be working with this special, important company.
Election day
Sarah is thrilled to be heading back her home province of Saint John, New Brunswick to make her Theatre New Brunswick debut in 1979! The show also stars Jeff Dingle and Kevin Curran, and is directed by Natasha MacLellan. Catch this play in Fredericton and across the province October 16-November 3!